Welcome to the new Musician's Directory. Looking for an Artist or Band website?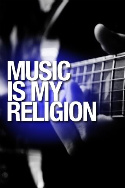 Find the Artist or Band Link you are searching for below.
Click the link to be redirected to that band or artist website.
Artist and Bands from all over the world are listed in alphabetical order.
Want to promote your band or solo artist website here and enjoy highly optimized traffic forever?
Click here!
---
---
Adelaide
Austin Groove Band
Base 11
Bill Skudlarek
Bitter Pill
Black Taxi
Bloodtribe
Chris Kimball
Claymore
Constance .A. George
CrashKill Six
Crossgrace
Dallas Groove Band
Eli Seals
Frank Palangi
Gospel sounds duet/The Caldwells
Greg Tucker
Kollett
LaDeana Michelle
Little Bribes
Mayo
Mister Fuzzy Head
Mysterious Medley
Nathaniel Maloney
New Nobility Band
Paper Rocket
Purpose
PWM
PWR Music Artists
Reign of Avarice
Sliotar
Sonny And The Starfires
Spacecho
Sweet Serena
Takacs
2Tallin' Hip-Hop Swagger & Electro Vibe
The Joe Berry Show
The Ngoma Africa Band
The Orange Strips
The Retakes
The Spyro
YoungFigure
YT
Tell your friends about this list